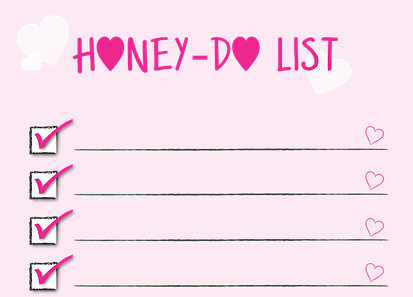 Ladies Take Action!
How many of you are tired of asking your significant other to fix those annoying items around the home, yet they never get done? Well, ask no further and give My Go To Guy Handyman Services a call at 765-748-0334. You can even take action by clicking the "Start Now" button on this website and save the time of a phone call. We can handle all of those jobs that are continually bothering you, but they don't even get accomplished. I understand that we all live busy lives, but in the meantime, we don't want our homes to fall apart. Let My Go To Guy Handyman Services take care of these tasks for you.
What you can expect from us? We will arrive in a timely manner, get your list tackled, and not break the bank doing it!
As an added bonus, if you mention this blog, we will give you $10 OFF any repair or maintenance of $100 or more.
Hey guys, if you want to seem like a hero, you can also contact us to take care of the "Honey Do List" for you!